Terms and News Ethics Policies
Terms
By using this website and/or related website services, you agree to the terms of service herein. All third-party related content with the terms and conditions that they have outlined for using their services should be adhered to when interacting, engaging or using said services in conjunction with UltraGamerZ.
All logos, images, content and material specifically produced for UltraGamerZ is to be used only in relation to the site and its related services. All material copyrighted or trademarked to respective parties not related to ultragamerz will be cited as such, unless otherwise made available in the public domain.
Articles produced are summarily based on supposed factual material but are subject to be changed, altered or modified at the request of the author, editor, administrator or subject(s) in which the article(s) may reference.
Articles are not to be reproduced, copied, reprinted or distributed in whole without written permission or consent. Articles can be quoted, linked or referenced with proper citation.
Comments, Tweets, Facebook posts or other social media interactivity made on this site or in relation to the site services are made with the full knowledge of the individual(s) making those comments; neither staff, administrators or webmasters from UltraGamerZ are responsible, or adherent to be held accountable, for the content made, produced, edited or shared by commenters through the aforementioned social services. Comments containing spam or malicious material may be edited or subject for deletion.
ETHICS POLICIES 'News
ETHICS
'
The Ethics Policy page refers to the standards and practices employed by UltraGamerZ and applied to writing staff, contribution, guest posts, editorials, news articles and other content published or distributed through the site. The Ethics Policy for the site is subject to change, but otherwise what's stated applies to content made viewable on the site.
If there is anything that needs to be clarified, feel free to drop a comment using the Contact page: Contacts
Some basics
-Some articles may be written by guests or staff that may have close personal ties to the subjects they cover. If this turns out to be the case, simple disclosure clauses will be added to the articles.
-If there is a potential appearance of a conflict of interest with a staff writer and a subject being covered in an article, a disclosure clause will be added to the article.
-If there is an undeniable conflict of interest between the writer and the subject of an article, recusal may be put into effect for that writer.
Right to reply
For articles that some content makers, publishers, manufacturers or developers feel are not accurate or unfairly portrays their content in the public sphere, there is a no-contest right to reply option available for editorials or news posts.
Unverified Information and Anonymous Sources
Anonymous sources may be used for some articles if the information they provide can be vetted and verified as factual and irrefutable. Anonymous sources may be used for making statements if the sources have verified their identity but wish to remain anonymous for the purpose of protecting their identity, livelihood or other disposition that may be affected by exposing their identity.
If information provided by anonymous sources cannot be verified, a secondary source will be sought or additional corroborating information may be used for verification or to establish authenticity. Information without corroboration or without additional sourcing or verification may not be used unless under extreme and/or specific circumstances.
Get in touch with us, anytime about anything
WHERE ARE WE?
We are mainly located in
Western Massachusetts 
Mailing Address:
We are located in
170 E HADLEY  RD, AMHERST
MASSACHUSETTS, NEW ENGLAND, USA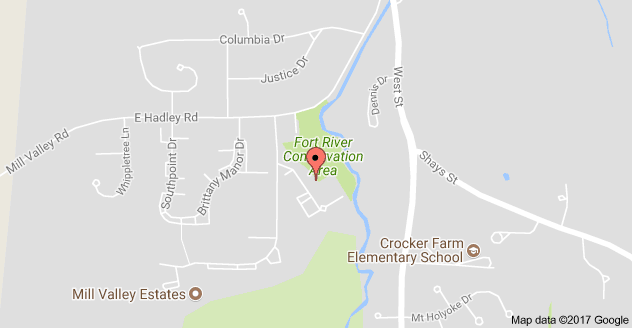 Hours:
24 hr/ 7 days
………………………………..
Info @ ultragamerz.com
About UltraGamerZ
Ultra GamerZ is a news site with a bit of a snappy edge to Interesting Gaming world elements. All of the postings are based on factual, relevant information gathered in a timely fashion from within the gaming industry.
If you don't mind having some fun while being informed then you've come to the right place. UltraGamerZ has a dedicated staff headed up by "Mohsen" Daemi who has been working in the online platforms many years, worked at sites such as fotoup, popular photo, Healthy facts, crieterion, peacecorps ir and so on.
The UltraGamerZ News sections are covering Tech news in gaming, games, mid-budget/ big-budget games, development news, game engine news, release dates news ,Early Access entries, online game platforms, mobile gaming, sales trends, e-sports news, interviews with various game developers, within tech world, review reports based on recently released game titles.
If you need to reach out, feel free to check out the contact page.
Get in touch Submit News
Submitting to
Ultra GamerZ

News section

We love to her your news and after reviewing may publish them, we love:
News: from the original source where possible and with the original title.
Stories: reviews, previews, opinion pieces, editorials, podcasts…
Retro: the entire history of Nintendo, ps or other consuls, even before they did videogames
Videos: trailers, game analysis
Images: official artwork or screenshots for upcoming games
Self Posts: open-ended discussion questions, or information
To submit a letter to the editor regarding something you read in Ultra GamerZ, contact Info @ ultragamerz.com, Email subject: Q/A 
To reach the editors of Ultra GamerZ or ultragamerz.com with a press release, story idea, correction or news tip, contact Info @ ultragamerz.com, Email subject: Story 
For all publicity queries, contact Info @ ultragamerz.com, Email subject: publicity
For permission to reprint ANY Rolling Stone content (images, stories) contact: Info @ ultragamerz.com, Email subject: Permission