May 16, 2017

Mohsen Daemi
Far cry 5 is coming or what?
Now asking you to go to the far cry 5 website to sign up: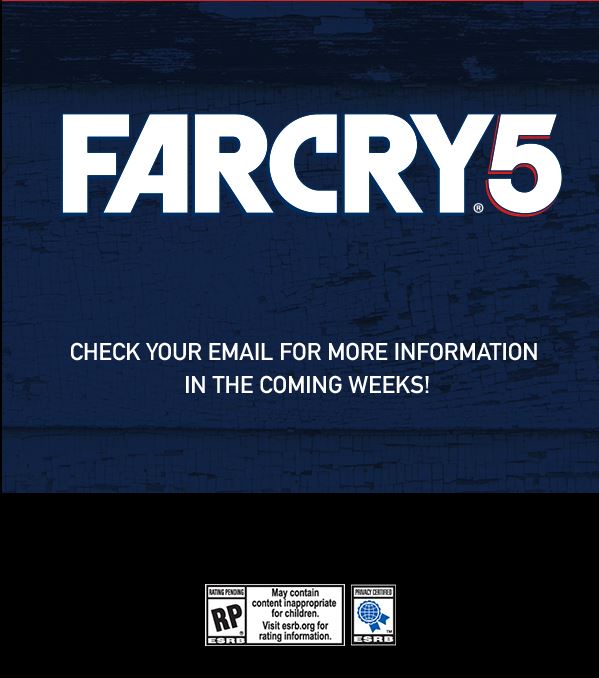 …
Far Cry 5 is in development and is scheduled to be released before April 2018, publisher Ubisoft announced today.
It is one of four games from major Ubisoft franchises that are slated to launch in the company's 2017-18 fiscal year, which ends March 31, 2018. The other three titles are an Assassin's Creed game, South Park: The Fractured But Whole and The Crew 2, the company said today in the earnings release for its 2016-17 fiscal year.
Source:
https://www.ubisoft.com/en-US/game/far-cry-5/
https://www.polygon.com/2017/5/16/15647196/far-cry-5-pc-ps4-xbox-one-ubisoft-the-crew-2
Mohsen Daemi|News author and moderator for news and gaming articles in ultragamerz.com. Mohsen as video games news reporter along everybody in ultragamerz work hard to bring you all the gaming news from direct and trusted sources. Mohsen provides the most recent news and trends of gaming. He has been Working last 6 years on online platforms, medias and online publishing. He was a contributer for fotoup.com and now in popular-photo.com. Mohsen is based in Massachusetts. In ultragamerz we provide the most recent news of technology and gaming.


CONTACTS DETAILS &FOR MORE INFO:
https://www.ultragamerz.com/contact/
Latest posts by Mohsen Daemi (see all)