July 9, 2017

Mohesn Daemi
Nintendo Switch's app gets a release date and more..
Every Switch owner is waiting for the Switch smartphone app to be released. It hasn't been released yet but Nintendo has reviled the released date. Online is gonna be free until 2018 but a limited version of the app will be released along side Splatoon 2.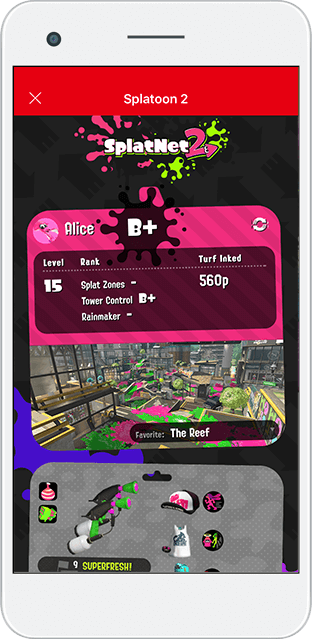 The app can link to compatibly games like Splatoon 2 [the only game that we know is gonna be compatible with the app right now.] . The app will give you access to  SplatNet 2, where you can see your online battle stats, your gear, and much more. Players can also invite other players in their Switch friend list via the app. When you get invited you'll get notified right away through a notification from the app.
Nintendo Switch's online service at 2018
In 2018 the online service will cost money but instead subscribers will get classic titles like Super Mario Bros. 3. The online service is gonna be a lot cheaper than Xbox Live or PS Plus. A 1 month membership would cost $3.99, a 3 month subscription will cost $7.99, and a 12 month membership will cost $19.99. In 2018 subscribers will also get Nintendo Eshop deals. So play online as much as you can while it is free.
Mohsen Daemi|News author and moderator for tech news and gaming in ultragamerz.com. Mohsen as video games news reporter along everybody in ultragamerz work hard to bring you all the gaming news from direct and trusted sources. He currently resides in Massachusetts writing for ultragamerz. Mohsen provides the most recent news and trends of gaming. He has been Working last 6 years on online platforms, medias and online publishing. He was a contributer for fotoup.com and popular-photo.com.


CONTACTS DETAILS &FOR MORE INFO:
https://www.ultragamerz.com/contact/

Articles by Mohsen:
Latest posts by Mohesn Daemi (see all)
https://www.ultragamerz.com/wp-content/uploads/2017/07/facebook.jpg
1000
1920
Mohesn Daemi
https://www.ultragamerz.com/wp-content/uploads/2017/02/logo-300x197.png
Mohesn Daemi
2017-07-09 11:37:56
2017-09-19 14:54:47
Nintendo Switch's app gets a release date and more..