July 8, 2017

Mohesn Daemi
Doomfist [Over Watch's new character] is available at public test.
Doomfist 6 abilities, he is a Offensive character, and his difficulty is 3 stars.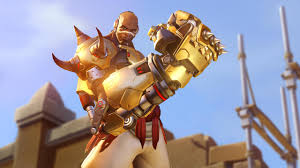 His abilities are:
Hand Canon 11 damage per pellet 66 damage per shot [Doomfist shoots short range burst from his knuckles.]
Seismic Slam 40-125 damage [ Doomfist leaps forward and smashes into the ground knocking nearby enemies towards him.]
Rising Uppercut 50 damage [Doomfist punches enemies on front of him into the air.]
Rocket Punch 50/75/87/100 damage [After charging up Doomfist lunges forward and knocks enemies back, enemies will be more damaged if they hit a wall.]
The Best Defense +30 barriers per enemy hit  [Doomfist gets temporary personal shield after he deals ability damage.]
Meteor Strike 300 damage at epicenter 50-300 damage on outer circle [Doomfists jumps into the air, then he crashes down really damaging his nearby enemies.]
Doomfist's Origin Story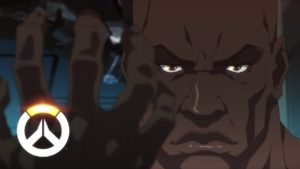 Doomfist is available at the public test. People that own Overwatch PC [ the account shouldn't be banned] should download the Blizzard app and do the following: 
Step 1: Restart the Battle.net desktop app.
Step 2: Navigate to the Overwatch tab on the left-hand menu.
Step 3: Select "PTR: Overwatch" from the REGION/ACCOUNT drop-down menu.
Step 4: Click "Install" to begin the installation process.
Step 5: Once the PTR client is installed and updated, click "Play" to begin!
Watch Doomfist in the action
sources: 
https://playoverwatch.com/en-us/heroes/doomfist/
http://overwatch.gamepedia.com/Doomfist
Our new and very funny vid:
12 year old says he is 24 | GTA 5 online voice trolling
More OverWatch news:
https://www.ultragamerz.com/?s=OverWatch
Mohsen Daemi|News author and moderator for tech news and gaming in ultragamerz.com. Mohsen as video games news reporter along everybody in ultragamerz work hard to bring you all the gaming news from direct and trusted sources. He currently resides in Massachusetts writing for ultragamerz. Mohsen provides the most recent news and trends of gaming. He has been Working last 6 years on online platforms, medias and online publishing. He was a contributer for fotoup.com and popular-photo.com.


CONTACTS DETAILS &FOR MORE INFO:
https://www.ultragamerz.com/contact/

Articles by Mohsen:
Latest posts by Mohesn Daemi (see all)
https://www.ultragamerz.com/wp-content/uploads/2017/07/download-19.jpg
168
300
Mohesn Daemi
https://www.ultragamerz.com/wp-content/uploads/2017/02/logo-300x197.png
Mohesn Daemi
2017-07-08 13:32:32
2017-10-08 06:12:32
Over Watch's new character revealed and available at public test