September 22, 2017

Mohsen Daemi
Tomb Raider Video Game and The New Movie coming in 2018
Lara Croft in Tomb Raider video game is one of the most popular game characters ever! Is the new movie going to ruin it?
Warner Bros has released a trailer for A new Tomb raider Movies. The Movie version of the popular video game Tomb Raider will be in the theaters on March 2018 and it is already creating headlines.
Lara Croft in Tomb Raider The game
The Tomb Raider is one of the oldest games that has still managed to stay in market and continue. From 1996 to 2015 about 11 main titles and many sub-versions and also inspired many movie and video tittles. Lara has evolved from 1996 to 2015 many changes and many different stories but Still strongly holds the DNA of the old Lara Croft. The DNA of Lara is clear a girl going in an adventure that may have no end or no clear path. But she will make it by sacrificing and trying so hard. She expands the cultural gender boundaries for a girl and she turned into one of the most popular game characters of all times.
Lara Croft Specially the newer version has been one of the most favored and most influential characters raised from video games ever. Time magazine mentioned the Lara Croft Second in the list of the most influential video game characters of all times after Peach.
"If old-school Lara Croft embodies much of what's wrong with female representation in an interactive medium that as of 2016 counts over 40% of its adherents as women, new-school Lara Croft has plenty to say about what's right."

Time Magazine
In 2017 decluttr made a list of most favorite video game characters by state and Lara croft was the most favorite one in 6 state and became second after Sonic and Mario:
"Tied for 2nd with 6 states each are Tomb Raider's Lara Croft (Illinois, Maryland, New York, South Carolina, Virginia and Wisconsin)"

decluttr
1996 
Tomb Raider (PlayStation, PC, Sega Saturn and Android iOS)
1997
Tomb Raider II (PlayStation, PC and Android iOS)
1998 
Tomb Raider III: Adventures of Lara Croft (PlayStation, PC)
1999 
Tomb Raider: The Last Revelation (PlayStation, PC and Sega Dreamcast)
2000 
Tomb Raider: Chronicles (PlayStation, PC and Sega Dreamcast)
2003 
Tomb Raider: The Angel of Darkness (PlayStation 2 and PC)
2006 
Tomb Raider: Legend (PlayStation 2, Xbox, Xbox 360, PSP, Game Boy Advance, GameCube, Nintendo DS and PC)
2007 
Tomb Raider: Anniversary (PlayStation 2, PSP, Nintendo Wii, Xbox 360 and PC)
2008 
Tomb Raider: Underworld (PlayStation 2, PlayStation 3, Xbox 360, Nintendo Wii, Nintendo DS and PC)
2013 
Tomb Raider (Xbox 360, PlayStation 3, Microsoft Windows, Mac and Linux) Definitive Edition (Released 2014. PlayStation 4, Xbox One)
2015 (Last version) Rise of the Tomb Raider (Xbox One, Xbox 360 released November 10th 2015. PC released January 28th 2016, PlayStation 4 October 11th 2016)
Funny headlines and the buzz for the poster
"Tomb Raider poster gets it in the neck" Many fans say. Although the trailer seemed to be satisfying for now for the tomb raider fans but most of the funny and buzz headlines and also social media reactions were mostly focused on the "NECK". It seems like one of the most popular poses for movies posters, A woman looking back at the camera while going away. It gives you the feeling like she is going some where far away or will have a hard journey. No one have problem with that but everybody seems to have a thing with the neck. The neck is made a bit longer that it should be. They should have Over-edited the poster pose to ake it stronger but they made it ridicules some how like a dinosaur.
Anybody else notice the horrible Photoshop job on the Tomb Raider poster? Left: Theirs Right: My fix up. pic.twitter.com/BSVjOVu2d3

— Mike Mika (@MikeJMika) September 18, 2017
The only way Vikander's neck makes sense in this poster is if the movie was originally TOMB RAPTOR. pic.twitter.com/VfDRk5mFIU

— Bobby (@bobbyrobertspdx) September 18, 2017
New #TombRaider poster pic.twitter.com/QaCCiRQ1zS

— RadioCat (@MrRadioCat) September 18, 2017
Hey @tombraidermovie, I fixed your #tombraider poster for you. Looks more organic now. pic.twitter.com/06szHEBxdc

— Nathan Steinmetz (@Humanstein) September 18, 2017
A history on the "Tomb Raider in The movies"
Lara Croft: Tomb Raider first was in a 2001 action-adventure film based on the popular Tomb Raider video game series featuring the character Lara Croft that first  Angelina Jolie became the actress to play that role. The first version was directed by Simon West and revolves around Lara Croft trying to obtain ancient artifacts from the enemy, the Illuminati. The film was released on June 15, 2001, and received generally many negative reviews from critics although Angelina Jolie was praised for her gender widening role and performance. Tomb Raider was the highest-grossing film on its opening weekend at the time.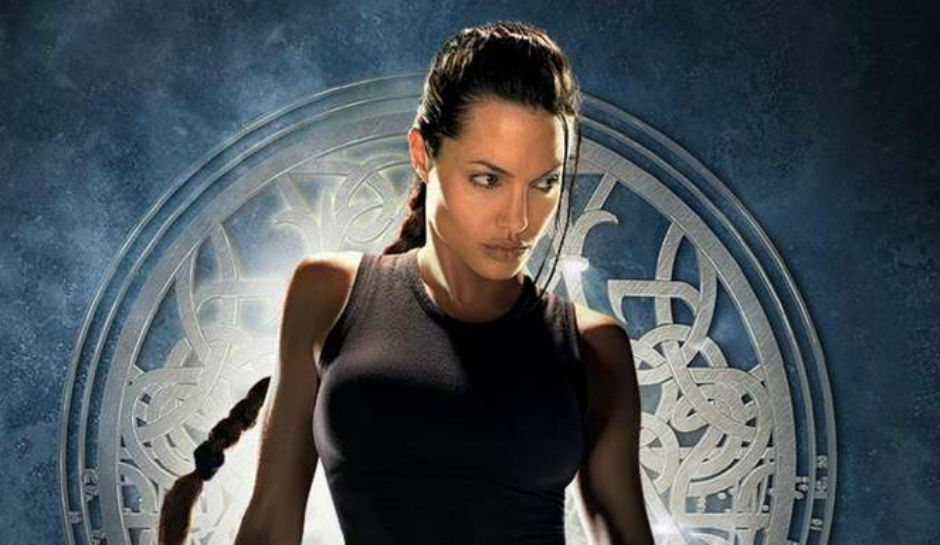 Later in 2003 Another title came out Lara Croft Tomb Raider: The Cradle of Life (2003) was also based on the Angelina Jolie acting for the role and basically now great plan, screenplay and depth but focus on the character Lara Croft played by Angelina Jolie. Lara Croft: Tomb Raider – The Cradle of Life  Based on Angelina Jolie staring supporting roles include Gerard Butler, Ciarán Hinds, Chris BarrieAn bacame an international film project between the United States, the United Kingdom, Germany, and Japan, it was directed by Jan de Bont.
Like the first version, The Cradle of Life received also mostly negative reviews, though with some improvement on its predecessor and still loved Jolie's performance as Lara Croft. The movies did not repeat its financial success basically because the first one was so disappointing that fans did not feel like going for the next one. Maybe the motivation behind making the second one was the high numbers they got from the first film this one only made grossing $156 million compared to the first one's $274 million. and the director did not make a movie ever again.
Tomb Raider Video Games and Movies Tittles
If you Actually search the IMDB website for all the inspired movies titles and short movies and videos you will fins that Lara croft is one of the most inspiring characters of all times rooted from the video game.
Who is Alicia Vikander? | Actress playing Lara Croft in new Tomb Raider film 2018
Alicia is 28-years-old acress, she was born and raised in Gothenburg, Sweden. her parents seperated and her mother took her here when she was only two month.  Before starting to act in Sweden in movies and short movies, she She started as a ballet dancer and at the Royal Swedish Ballet School and the School of American Ballet in New York. Now ALICIA Vikander is set to fill Angelina Jolie's boots and take on the role of Lara Croft in Tomb Raider. Not that Angelina Jolie did a fantastic job and the other two movies were something astonishing but because Angelina Jolie her self was praised for acting those two. If the movie goes well as the trailer did this may be an actual "GOOD VERSION" of Tomb raider in movies.
The new Tomb raider movie coming in march 2018
Main Plot: Lara Croft, the fiercely independent daughter of a missing adventurer, must push herself beyond her limits when she finds herself on the island where her father disappeared.
Director: Roar Uthaug
Writer: Geneva Robertson-Dworet (screenplay)
Stars: Alicia Vikander, Walton Goggins
Lara Croft fans are now in a bit of relief when the first trailer for the new Tomb Raider movie was released,Cause it was actually a good one unlike the poster. We should admit there was a certain sense of déjà vu that accompanied the new footage, wasn't it. Many books and video games come to movies and many have good and epic releases but Tomb raider has not been one of those epic ones. The past movie versions has actually been more close to a disaster like Max Payne movie that ruined it for many loyal Max Payne fans.  Every body is holding fingers crossed to see this new movie become an epic experience of what the fans love and experienced in the video games.
…………………………………………………………………………………..
Tags And Keywords:
Technology, video games, Tomb raider, tomb raider new movies, tomb raider new movie 2018, tomb raider new movie 2018
Mohsen Daemi|News author and moderator for news and gaming articles in ultragamerz.com. Mohsen as video games news reporter along everybody in ultragamerz work hard to bring you all the gaming news from direct and trusted sources. Mohsen provides the most recent news and trends of gaming. He has been Working last 6 years on online platforms, medias and online publishing. He was a contributer for fotoup.com and now in popular-photo.com. Mohsen is based in Massachusetts. In ultragamerz we provide the most recent news of technology and gaming.


CONTACTS DETAILS &FOR MORE INFO:
https://www.ultragamerz.com/contact/
Latest posts by Mohsen Daemi (see all)