May 11, 2017

Mohesn Daemi
Vanquish launching on Steam later this month
The shooter named Vanquish released in 2010  is finally coming to PC. Vanquish will come to Steam on May 25th and people that preorder it will get the Digital Deluxe Edition. The Digital Deluxe edition includes a 5 track soundtrack sampler, character and enemy avatars, an art book and exclusive wallpapers. People that bought  Bayonetta on PC last month will get a %25 discount, if they preorder Vanquish on Steam. Preorder Vanquish here.
People that care about graphics and frame rates will be very happy, Sega promised 4k support, unlimited fps, "extensive graphics options," and  full keyboard and mouse support will be available.
It sounds like this is not gonna be a very bad port from consoles, and it sounds like Sega really cares about PC gamers. The graphics sounds very nice. I am sure me and a lot of other people are happy that their is full Mouse and Keyboard support and also no locked fps.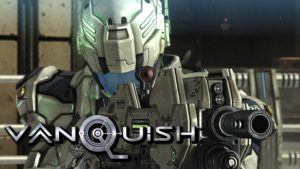 Mohsen Daemi|News author and moderator for tech news and gaming in ultragamerz.com. Mohsen as video games news reporter along everybody in ultragamerz work hard to bring you all the gaming news from direct and trusted sources. He currently resides in Massachusetts writing for ultragamerz. Mohsen provides the most recent news and trends of gaming. He has been Working last 6 years on online platforms, medias and online publishing. He was a contributer for fotoup.com and popular-photo.com.


CONTACTS DETAILS &FOR MORE INFO:
https://www.ultragamerz.com/contact/

Articles by Mohsen:
Latest posts by Mohesn Daemi (see all)