$100 Amazon Gift Card Giveaway from UltraGamerz.com

Hello everybody here in Ultra-GamerZ we are having a very nice start. We are offering this give away opportunity for all game lovers and gaming communities. We are growing and growing very fast, so in order to help us grow even faster into the next level and get introduced to more people of the lovely community of gamers participate in this give away for a chance to win a 100$ Amazon gift card. This could be the money you want to spend on the new version of your favorite game coming up soon or maybe upgrade your hardware a little bit or extend your dlc packs.
How to participate in the amazon giveaway
All we are asking from participant in this giveaway is one of the following:
Subscribe to our email listing for gaming newsletters (available in this page)
Subscribe to our you-tube channel to get our gaming updates and new videos (follow the link in this page)
Like and follow us in Facebook (follow the link in this page)
Comment here at the bottom of this page that "you are in"  (comments may not be visible to everybody)
1: 
2:
3:
……………………………………………………………………………………………………………………………………………………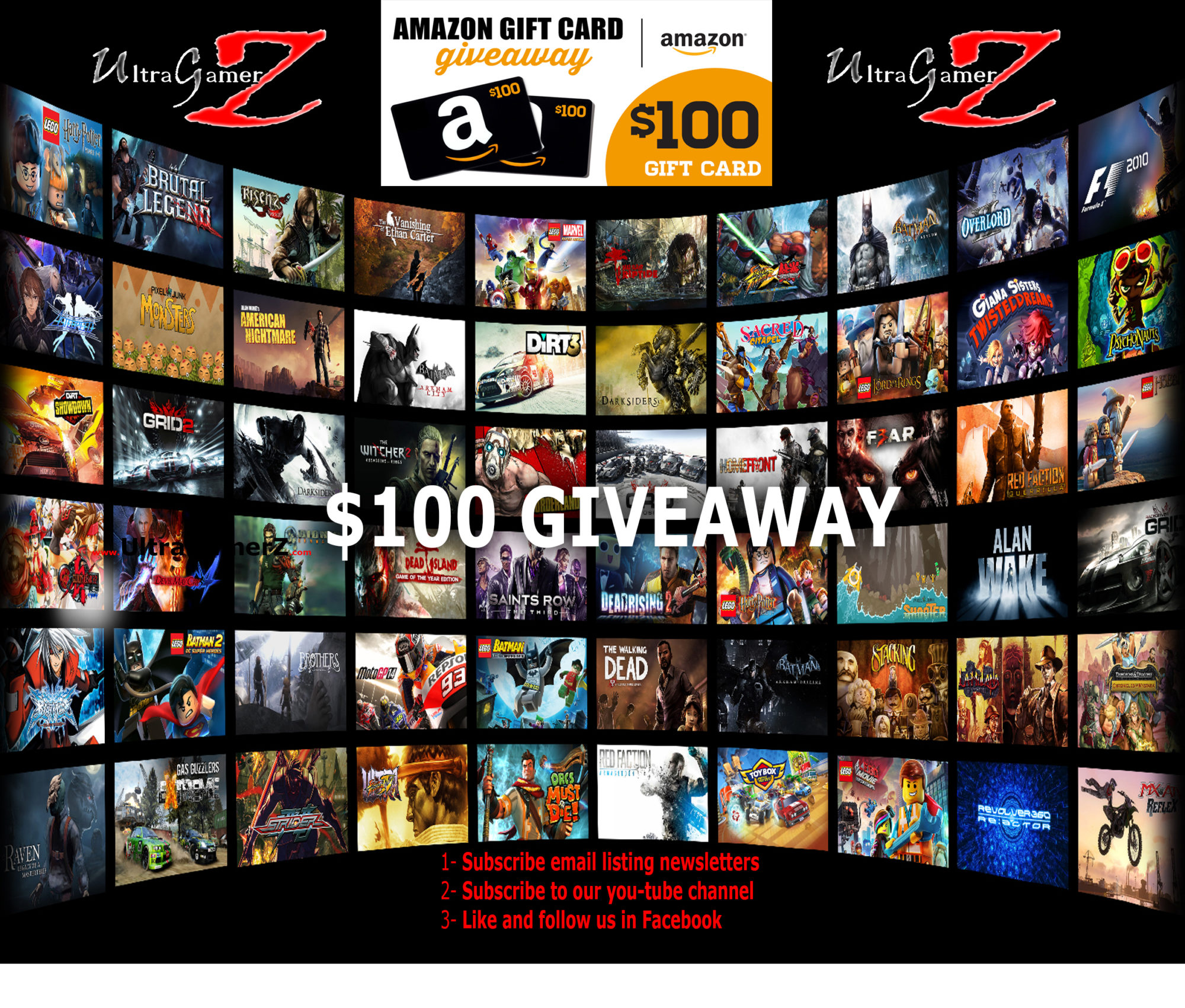 Timing:
The deadline for this giveaway is Jan 15th 2018.
Please contact us and ask any question you have about this opportunity.
Mohsen Daemi|News author and moderator for news and gaming articles in ultragamerz.com. Mohsen as video games news reporter along everybody in ultragamerz work hard to bring you all the gaming news from direct and trusted sources. Mohsen provides the most recent news and trends of gaming. He has been Working last 6 years on online platforms, medias and online publishing. He was a contributer for fotoup.com and now in popular-photo.com. Mohsen is based in Massachusetts. In ultragamerz we provide the most recent news of technology and gaming.


CONTACTS DETAILS &FOR MORE INFO:
https://www.ultragamerz.com/contact/
Latest posts by Mohsen Daemi (see all)