August 20, 2017

Mohsen Daemi
More high-end gaming Laptops in 2017 & 2018!
Are desktop PCs still worth buying while high-end gaming Laptops can also bring you high-end performance gaming along with benefits of a laptop?
August 20, 2017

Mohsen Daemi
New gaming laptops has been released: ROG GX800, ROG Chimera, ROG Strix SCAR Edition, GT75VR, GT62VR, GE63VR, Omen 17, Predator 21 X, Predator Helios 300  from HP, ASUS, ACER & MSI. All have been released in the last month in Aug/Sep 2017 and even more are going to be released in early 2018.
Cost, Size & performance in New Gaming Laptops
Gaming Computers are a very special kind of category in computer hardware and laptops configuration. It is a special market because of the need of the gamers. Gamers needs are not exactly the same as the other laptop markets. Gamers need high performance and at the same time they love low price + big UHD/4K screens. And these are not things that come together easily. Higher the performance pricier the hardware. Big screens also Adds up sometimes up to $500. So it is really interesting move from the tech giants to release more of these gaming laptops in 2017 and 2018. Some of them are really pricey like ROG GX800 ($11,998.00) and some are a bit more balanced like ROG Strix GL502VS ($1,600.00). 
Cost is a deal breaker for some gamers!!!
Gaming laptops vary from about $750 for basic gaming to $3000 – $4000 for high-end gaming. This is way lower when it comes to PC. You could find a good average gaming PC with $750. The low budget Gaming PCs start from about $500 even lower if you get a good deal on it. For Many gamers budget matters so we made bit of a research on the existing pc gaming market and found out that there is actually a point that gaming laptops and gaming PCs actually meet in price and that maybe some thing gamers could seriously look at.
Maybe the starting point and the end point in laptops and pcs are far away from each other. But they kind of meet in the middle somewhere around $950 to $1100 budget. It is usually called the entry level in high end gaming. Maybe the laptops that are released recently and mentioned earlier are in the high-end market but you can find some gaming laptops in the entry high end level that are offering very good performance. Pc gamer released a benchmark list for some of the famuse gaming laptops and some of them in that list are actually the ones we are talking about, hign end entry level gaming laptops like ROG Strix GL502VS.
The price range for The laptops that were just released in Aug and Sep 2017 are much higher than what you could imagine the same performance in pc. Sometimes a $1000 to $5000 gap. Some prices like ROG GX800 $11,998.00 look just luxury and not really practical or worth buying. More of these high-end laptops are coming in Jan 2018 but just for now ASUS revealed nine gaming ROG laptops at IFA 2017.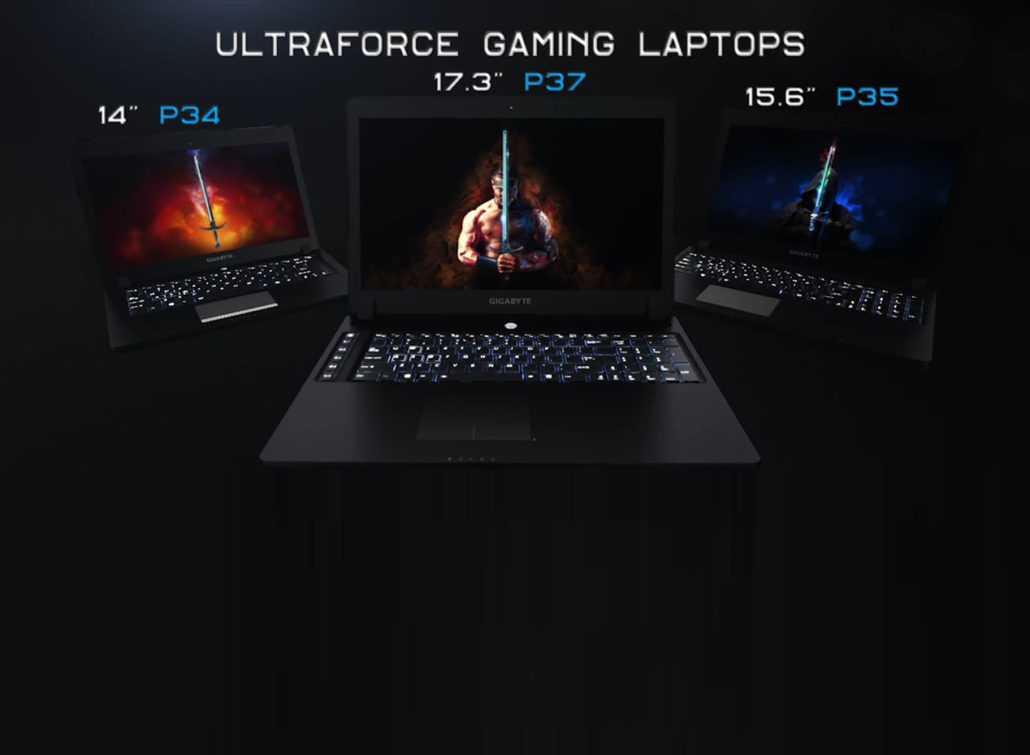 ROG GX800 $11,998.00
ROG Chimera  TBD
ROG Strix SCAR Edition TBD
GT75VR $3,699.00
GT62VR  $1,599.00
GE63VR  $1,799.00
Omen 17  $1,849.99
Predator 21 X  $8,999.00
Predator Helios 300 $1,649.95
The performance catches up for a price
Now is the time that you can get PC performance even High end PC performance in Laptops. I f you remember it was not really possible in a few years ago. Now you can have laptops as strong as desktops. But it come in its price. From $750 to $3000+ all of the options you can image are covered you should only think of your need and budget.
$750 – $1,000: You might see a few notebooks with Intel latest CPUs witch now it is I7 but mostly you find the mid range witch is I5 now. You can also expect to find at least 8GB of RAM. But do not wish for SSD, 12+ gb ram, High-end graphics or UHD/ 4K screens.
$1,000 – $2,000: In this price range, there are still a fewMid range CPUs hanging around, but the most of the configurations are entry level hig-end CPUs. You can find 12+ to 16GB of RAM and a 1080p display. Some limited SSD options and if you are lucky you may find a 3d or 4K screen as well.
$2,000 – $3,000: in this range you can actually find whatever you want in a reasonable price. High end CPU and 16gb + ram and ssd options are all onthe table. You just need to find the right one for you.
$3,000 + : This is the Ultra Gamers – Ultra Pricey and things start to look a bit crazy. Price may go up to $12,000 and yuo could get 64 GB of ram. Things you don see in every laptop. You may call it fancy or luxuray or even insane but many gamers love to have one of these.
Size matters! But in revers when it comes to laptops!!!
When it comes to laptop people are not a big fan of huge 17″+ heavy monsters. They prefer Medium, small, light weighted and slim laptops. Even when it comes to gaming only, Still light weight and slim ones get more score. But in gaming world big screens also have their own fans. A good screen for a FPS gaming experience is something about 15-17  inches. many PC gamers prefer bigger ones like 24″ and even video projectors if possible. So big screen is not a deal breaker for many, but it is for some. 17′ or 18-inch laptops are typically more powerful, but the least portable and 15/14 inchers are easier to carry but often lack higher-end components.
…………………………………………………………………………………..
Tags And Keywords:
Technology, Laptops, Gaming laptops, PC gaming, pc video game, desktop gaming, Laptop vs pc
Mohsen Daemi|News author and moderator for news and gaming articles in ultragamerz.com. Mohsen as video games news reporter along everybody in ultragamerz work hard to bring you all the gaming news from direct and trusted sources. Mohsen provides the most recent news and trends of gaming. He has been Working last 6 years on online platforms, medias and online publishing. He was a contributer for fotoup.com and now in popular-photo.com. Mohsen is based in Massachusetts. In ultragamerz we provide the most recent news of technology and gaming.


CONTACTS DETAILS &FOR MORE INFO:
https://www.ultragamerz.com/contact/
Latest posts by Mohsen Daemi (see all)
https://www.ultragamerz.com/wp-content/uploads/2017/09/ROG-GX800_Computex2.jpg
1080
1539
Mohsen Daemi
https://www.ultragamerz.com/wp-content/uploads/2017/02/logo-300x197.png
Mohsen Daemi
2017-08-20 13:44:24
2017-09-13 13:35:08
More high-end gaming Laptops in 2017 and 2018 from MSI, ACER and ASUS