August 19, 2017

Mohesn Daemi
Things you might have missed this week
Everything you might've missed this week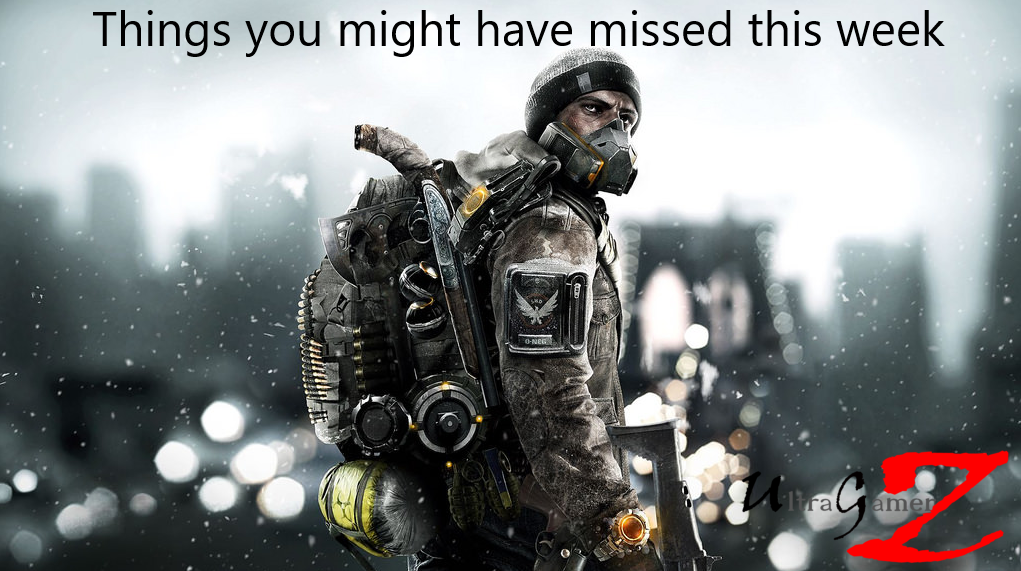 A lot happened this week and you might some of them.
Since Nintendo Switch launched, there has been a Switch shortage. It seems like Nintendo is fixing that because last month Switch drove hardware and software sells.
The top-selling game of July was Splatoon 2, and the 2nd most selling game was Crash Bandicoot: N. Sane Trilogy.
Everyone is waiting for Microsoft to showcase the Xbox One X at Gamescom and start Xbox One X pre-orders
Phill Spencer Tweeted: We are doing something we haven't done in awhile at Gamescom, it will be different from what fans expect, but I'm excited.
Right now Vega 64 costs $499, and Vega 56 costs $399. Ryzen's price is going to raise $100 because of AMD !!
AMD is going to raise Vega 56 and 64 $100. Gibbo [overclockers staff] said, "Now the good and bad news, the good news is AMD are rebating early launch sales to allow us to hit £449.99 on the stand-alone black card which has no games.
Since the Switch came out, people have been asking Nintendo when classic titles will get to the Switch? We haven't seen anything about classic titles on the Switch until now! An image that showed Game Cube games that haven't been released is surfing the internet.
Everyone has been waiting for the NVIDIA KILLER GPU RX Vega. At last, Vega has been released, and it has already been benchmarked. Today we are going to compare the GTX 1070, GTX 1080, RX Vega 56, and RX Vega 64.
Everyone is waiting for Call of Duty WW2. It looks entertaining, and it is going to be the first boots on the ground COD in a long time. Today I am going to tell you everything you need to know about Call of Duty WW2's private beta.
Sony has reviled Ps 4 5.0 update. The leaks that we saw last week about Ps 4's new update were correct. Also, people can sign up to test the new update. 
PUBG has just reached a new mile stone. Battlegrounds is doing REALLY well. The game hasn't even been released yet, and PUBG has already sold over 7mil copies !!
Watch Xbox at Gamescom. This the biggest gaming event before the Xbox One X comes out so expect a lot of talk about it. 
Xbox One X is now up for preorder. If you preorder the Xbox One X, you will receive the Xbox One X Scorpio Edition
Microsoft revealed at Gamescom that there are 100+ 4k enhanced Xbox One X games ready for the Xbox One X. Note that these games are "Xbox One X enhanced," not all of these games are going to run at true 4k or use HDR. Some will use checkerboard rendering to hit 4k, and some might run at 1080p.
---
Tags And Keywords:
Technology, video games, news, August, August 14-19. entertainment, technology, video games, News, Agust, this week news, August 14-19, Everything you might have missed.
Mohsen Daemi|News author and moderator for tech news and gaming in ultragamerz.com. Mohsen as video games news reporter along everybody in ultragamerz work hard to bring you all the gaming news from direct and trusted sources. He currently resides in Massachusetts writing for ultragamerz. Mohsen provides the most recent news and trends of gaming. He has been Working last 6 years on online platforms, medias and online publishing. He was a contributer for fotoup.com and popular-photo.com.


CONTACTS DETAILS &FOR MORE INFO:
https://www.ultragamerz.com/contact/

Articles by Mohsen:
Latest posts by Mohesn Daemi (see all)
https://www.ultragamerz.com/wp-content/uploads/2017/08/Ultragemrz-Things-you-might-have-missed-this-week-1.png
229
409
Mohesn Daemi
https://www.ultragamerz.com/wp-content/uploads/2017/02/logo-300x197.png
Mohesn Daemi
2017-08-19 13:08:12
2017-10-08 06:15:51
Things you might have missed this week