August 9, 2017

Mohesn Daemi
Borderlands dev reveals new game
Gearbox [Borderlands dev] announced a game called Project 1v1.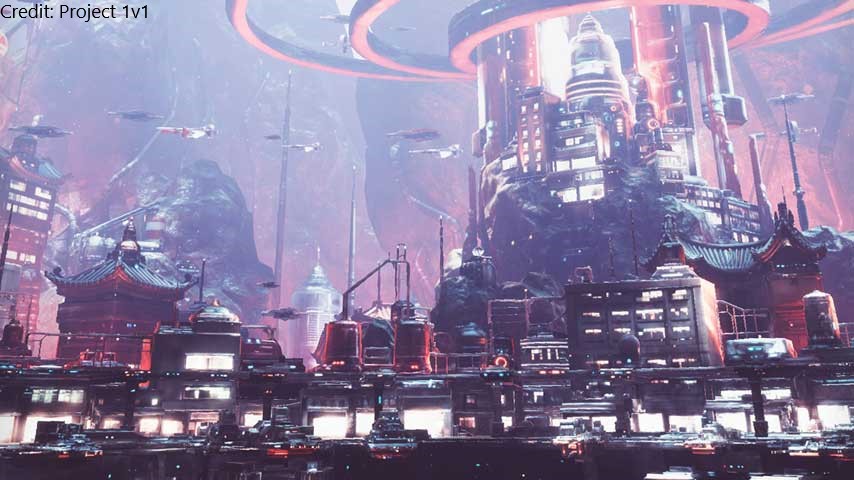 After so long Gearbox has finally announced a game. Sadly it will not be another Borderlands game.  Project 1v1 is the code name for Gearbox's secret game. Project 1v1 is gonna be a "first-person shooter that combines the action of fast-paced 1v1 first-person combat with the metagame strategy of a collectible card game." 
project 1v1 will have a "short Closed Technical Test this summer." A few players will be able to test the game and give feedback to Gearbox. Anyone is allowed to signup for a chance to participate in the test. Click here to sign up and have an opportunity to take part in the test. The test will feature three modes: Ranked, Challenge, and Arena. In Ranked mode players get matched with opponents based on player rating. In challenge mode, players can fight a friend in a unranked match. In Arena mode, players will "Queue up to challenge the current Arena champion – and win to take their place."
…………………………………………………………………………………..
Tags And Keywords:
Technology, video games, Gearbox, Project 1v1, Project 1v1 technical test
[av_magazine link='category,2′ items='19' offset='no_duplicates' tabs='aviaTBtabs' thumbnails='aviaTBthumbnails' heading_active='aviaTBheading_active' heading='Recent video Games news' heading_link='manually,https://www.ultragamerz.com/news/' heading_color='theme-color' heading_custom_color='#ffffff' first_big_pos='top' admin_preview_bg="]
Mohsen Daemi|News author and moderator for news and gaming articles in ultragamerz.com. Mohsen as video games news reporter along everybody in ultragamerz work hard to bring you all the gaming news from direct and trusted sources. Mohsen provides the most recent news and trends of gaming. He has been Working last 6 years on online platforms, medias and online publishing. He was a contributer for fotoup.com and now in popular-photo.com. Mohsen is based in Massachusetts. In ultragamerz we provide the most recent news of technology and gaming.


CONTACTS DETAILS &FOR MORE INFO:
https://www.ultragamerz.com/contact/
Latest posts by Mohesn Daemi (see all)