August 8, 2017

Mohesn Daemi
HVY Nightshark and Overtime Shootout Adversary Mode now available
An update for GTA Online has been released 
A new update has been released for GTA Online. The new update brings a new vehicle, Overtime Shootout Adversary Mode, and a sale on gun running stuff.
The new vehicle 
The new car is called Hvy Nightshark. The Nightshark has two machine guns on the front of it so players can "unleash a hail of bullets" and it is bullet & explosive proof. The Nightshark costs $1,245,000, and it comes in Red, Pink, Yellow, Orange, Green, Blue, Black, White. The Hvy Nightshark is going to be available from Warstock Cache & Carry.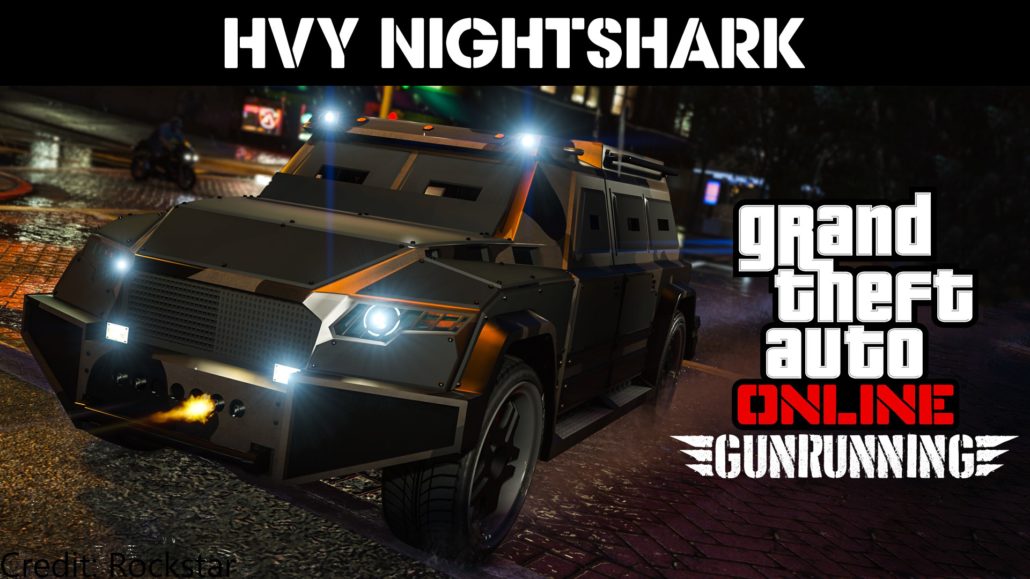 The new adversary mode.
The new adversary mode is called OverTime ShoutOut. The only difference that over time ShoutOut and Overtime Rumble have is that players can't knock others off the ramp. Some people didn't like it when they landed on an excellent platform, and then another player came and knocked them off. Players that play it will get 2x RP and 2x $.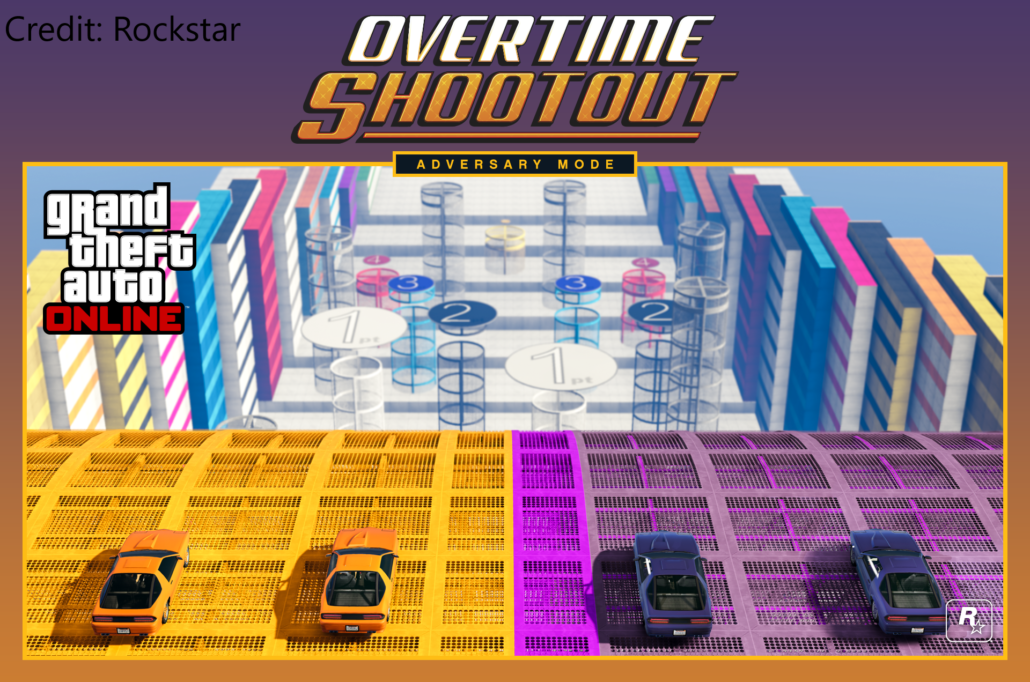 SALE
There also is a significant clearance happening in GTA Online. The Mobile Operations Center and all renovations are 25%  off, and all customizations for Weaponized Vehicles are having a 25% sale. Legendary Motorsports is having a 25% sale on all "Super cars, " and the MK II ammo is having a 25% sale.
…………………………………………………………………………………..
Tags And Keywords:
Technology, video games, gta, gta 5, gta 5 online. 
[av_magazine link='category,2′ items='19' offset='no_duplicates' tabs='aviaTBtabs' thumbnails='aviaTBthumbnails' heading_active='aviaTBheading_active' heading='Recent video Games news' heading_link='manually,https://www.ultragamerz.com/news/' heading_color='theme-color' heading_custom_color='#ffffff' first_big_pos='top' admin_preview_bg="]
Mohsen Daemi|News author and moderator for news and gaming articles in ultragamerz.com. Mohsen as video games news reporter along everybody in ultragamerz work hard to bring you all the gaming news from direct and trusted sources. Mohsen provides the most recent news and trends of gaming. He has been Working last 6 years on online platforms, medias and online publishing. He was a contributer for fotoup.com and now in popular-photo.com. Mohsen is based in Massachusetts. In ultragamerz we provide the most recent news of technology and gaming.


CONTACTS DETAILS &FOR MORE INFO:
https://www.ultragamerz.com/contact/
Latest posts by Mohesn Daemi (see all)